The world is unstable, everything changes every second. But even the unstable world belongs to the one who owns the data. Data-driven companies are more reliable for telecom partner programs and attractive as business partners, indeed – reliable and up-to-date ones. The question is how to get them spotted. There are several analysis services for business partners on the international Telecom market, where you can choose the one that best suits your needs. Nevertheless, you have to do business, sign contracts and choose reliable partners. How to do that in Telecom? Let's find it out together.
How to easily find partners in Telecom?
A thorough approach to searching for a reliable telecom business partner plays an important role. Business analysts may provide you with useful insights or bring professionals for successful contracts with both partners at home and abroad, while receiving the maximum benefit for all parties. Consulting employees translate documents in various languages and various subjects: technical, medical, legal and many other types of translations. So, they will probably assure the best quality of your contacting issues in Telecom or any other related niche, as well.
If you're not quite into looking up for useful contacts, paying up and getting in touch via third parties, you may search for someone in the niche you already know well using popular channels: social media, your competitor's websites and through handshakes, of course. Practice shows: this is the true method to find something for reliable fruitful & long term cooperation. Wanna do it better – do it yourself.
Tips for choosing strategic telecom partners
Having a more specific business approach, as an example, we may take a famous Know Your Client method for assessing potential risks when choosing enterprise telecom partners and / or clients, as well. Apply it in every individual situation. & use the following tips for choosing strategic telecom partners:
1. Choose the criteria
Normally, commercial organizations that carry out export-import operations involve various financial organizations to support transactions of a similar nature at a professional level.
At the first stage, you need a detailed description of the criteria typical to this very business partner.
Then it is worth starting the selection of initial criteria, which can be quickly determined, based on brief information: location, field of activity, availability of globe telecom roaming partners, and international website, etc.
2. Use media
Any available information sources and the Internet media will also help. Catalogs of companies, lists of exhibitors, databases of exporters – this is not a complete list, which makes it easier to find information at the initial stage.
3. Make a thorough analysis
The third stage is to look at the selected companies more carefully, add and search for new criteria to the already selected partner companies. Widen your research, dive into the subject under more scrutiny to check out the companies' reputation.
It is worth mentioning that the created preliminary list of priority companies and a carefully worked out profile of the partner company (location on the map, segment, assortment, contacts, coverage, cooperation with suppliers, and other features) will greatly facilitate the continuation of choosing a top partner company that will never give you up.
4. Ask for a real feedback
Of course, ask real people about the company you are interested in. Collecting documents, recommendations from clients by forming a request for a probable partnership will help protect you from "surprises" and a spoiled reputation on the market. Viewing and checking strategic telecom partners' court registers, commercial platforms in the field of e-commerce will also do. The collected array of information gives an idea of ​​the reliability of your partners.
5. Check out the documentation
The culture of long and complex business relationships is always supported by appropriate documentation you may easily find and look through. Contracts, NDA agreements, various provisions on commercial secrets, anti-corruption cases and antifraud are elements to seek for protection against the negative consequences of any possible business cooperation in future.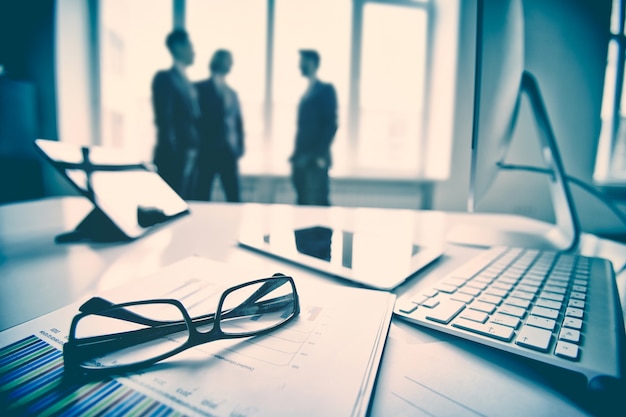 Why Testelium?
For the success of your Telecom business, no matter if you're a solid mobile operator or a small retailer, look through your social network, and ask business partners if they've heard about the Testelium SMS receiving tool. And they will definitely tell that they have. Testelium is a brand name that is much spoken simply because it has no analogues on the market. It is easy to find and get contracted. What makes it a reliable SMS business partner?
It offer unique services
Testelium offers quality products only. If you need to find out more on any possible risks, just get in touch with the top managers directly. They will make it clear on any solutions in the field of mobile communications and so much more.
It integrates
To integrate your product with Testelium platform or any other telecom services, all that you need is to use a ready-made and tested solution for SMS messaging according to the business plan for bringing the product to the market via communications channels you choose.
It eliminates economic risks
Determination of economic risks is one of the central problems of ensuring the economic security of any entrepreneurship. If you ask about Testelium, you will get reliable information more likely and minimize your business risks by knowing-how from solid & keen Telecom sharks.
It works on profitable terms
What Testelium strives for is to provide special conditions of cooperation for each partner. Tailor made solutions and individual approach via price packages, seamless technical support & business consulting are just what everyone seeks in Telecom.
Conclusion
SMS tests are something special in Telecom. Testelium is a unique platform for SMS aggregators and not only to boost their businesses. To find it and contract as a reliable partner is easy and fast. Consider the usage of a human-centered service, which provides an opportunity to obtain the results for the business reputation of both domestic & international enterprises and organizations, and achieve business success. Apply the famous Know Your Client method in search for telecom strategy partners too: research on their business processes, achievements, management model how they perform assigned tasks in an extremely rational way, etc.
Feel free to get in touch with us for more information on SMS testing and business partnership asap!